Great Oaks Dean Forest Hospice
The Gorse
Coleford
Gloucestershire
GL16 8QE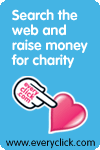 Such illnesses might include: the cancers; advanced heart, renal, and airway diseases; neurological conditions such as Motor Neurone Disease and Parkinson's Disease.
Great Oaks provides palliative and supportive day care in the Forest of Dean
To provide palliative care on a daytime basis for adults in the community whose quality of life is affected by any life limiting condition. Family and friends are included in this care.

To provide this care in a welcoming, relaxing, friendly and informal atmosphere.
If you have been diagnosed with an illness that is:
Then Great Oaks is here to help you.
Dame Cicely Saunders, the founder of the modern hospice movement, said:
Working with the dying has taught me about living. It's made me realise the enormous potential people have at the end of their lives. Valuing the individual and his or her experience is central to the palliative care movement. Indeed, its philosophy is: "You matter because you are you and you matter until the moment you die."
Great Oaks is on the outskirts of Coleford and exists thanks to the vision of the Great Oaks committee and resolute generosity of the people of the Forest of Dean. Fundraising began in 1999 and a pilot scheme for day care started with two patients and a small group of nurses and volunteers in March 2002. With the experiences gained from our very first patients and their carers we have grown our services based on the needs of the patients we serve.
Our team of specially trained nurses, diversional therapist, complementary therapists, social worker and volunteers supported by chiropodist and chaplains, aim to ease the problems of living with a life shortening condition. Care is tailored to suit the needs of each individual accessing our services.