Great Oaks Dean Forest Hospice
The Gorse
Coleford
Gloucestershire
GL16 8QE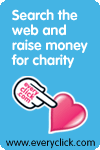 This could be cancer, or advanced heart, renal, and airway diseases; Neurological conditions such as Motor Neurone Disease and Parkinson's disease. Perhaps you have a chronic condition that is now getting worse and is likely to shorten your life.
Great Oaks provides palliative and supportive day care in the Forest of Dean
Have been diagnosed with an illness or condition that is?
Do you need support to adjust to the changes you need to make to live with your illness or condition? We can offer care and support especially at times of crisis such as:
Shortly after diagnosis

When treatment is found to be no longer curative

To support everyone involved as they come to terms with this change

At the very end especially if you wish to be cared for at home
We would discuss with you just what is affecting your quality of life right now, and then seek a way to help you address your challenges appropriately, through use of hospice services or by putting you in touch with others better placed to help.
This will depend on what you and/or your family need and within the resources we have available. We provide a range of services both within the hospice itself and, under certain circumstances, within your own home.
What Services can we offer?
Is available from the time of diagnosis onwards and extends to the individual and to their family. It includes:
Those recently diagnosed and currently undergoing treatment leaving them emotionally and physically exhausted

Carers coping with the daily needs of family and friends who are seriously ill. We provide an opportunity for people to be heard and their concerns listened to. Staff can also help with liasing with other services to provide maximum support if required, as well as providing care and a personal touch to the carer.

Bereaved carers coming to terms with their loss
Then Great Oaks is here to help you.