Great Oaks Dean Forest Hospice
The Gorse
Coleford
Gloucestershire
GL16 8QE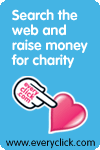 Receiving Support from Hospice @ Home
Our Hospice at Home Nursing Care is available to anyone living in the Forest of Dean District Council locality. We provide quality, holistic care and support in the home of patients who are at the end of their life or going through a particularly bad time during their illness.
Nursing Care and support is offered to those people who are very ill and wish to stay at home to die. This service can also be made available to those patients experiencing an acute episode of illness or at times of crisis.
Referrals to Hospice @ Home
Referrals are made through a health professional; such as a GP or District Nurse.
Referrals are assessed on an individual needs basis by the Hospice at Home Coordinator, a qualified and experienced palliative care nurse. The coordinator will plan care according to physical, practical, emotional or spiritual needs and match them to resources available.
Your care needs will be met by experienced qualified nurses and health care assistants who will be with the patient for agreed lengths of time during the day and overnight. This service works in partnership with GP, District Nurses, Community Nurse Specialist and other health professional.
Our Philosophy of Hospice @ Home care
Hospice at Home Nursing Care endeavours to ensure the maximum quality of life possible for the patient's stage of illness and support and care to the family and cares. Achieved peacefully and in the comfort of their own surroundings.