Great Oaks Dean Forest Hospice
The Gorse
Coleford
Gloucestershire
GL16 8QE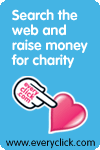 Support to Other Palliative Care Providers
Great Oaks recognises the role of other palliative care providers such as District Nurses, GPs, Community Hospital Staff, Social Care and Care Home Staff and other health care professionals working with people in the Forest of Dean.
A Palliative Care Forum is held monthly.This affords community nurses and others the opportunity to meet, to share ideas and to discuss pertinent palliative care issues. People with specific expertise are invited to speak to the forum - perhaps a specialist nurse, or a funeral director, sometimes people who themselves are living with a serious illness.
Often people only need the service for a short while, perhaps when going through a particularly difficult time.
To be able to adapt to the changes brought on by illness and to no longer need regular care from Great Oaks is a very positive step.
Our support continues even if you no longer need to visit us. If circumstances change, or you need a chat, JUST CALL. We're not far away.
You can be referred to us by any health or social care professional, or you can simply contact us directly.
Once referred, a member of our clinical team will contact you and either arrange for you to visit the hospice or to come and see you at home. They will tell you about our services, discuss which if any of our services is most suitable, and make practical arrangements.
Once you start coming to the hospice, you will have a settling in period when your keyworker will work with you to devise your individual care plan. You will then come in on the most suitable day for an agreed period when your care will be reviewed. This helps us ensure you continue to benefit from your visits. People move from one part of the service to another from time to time according to their needs.
Day hospice provides a supportive, safe environment to help individuals manage their illness in a way that is best suited for that person. Day Hospice aims to maximize the individual's quality of life using a variety of services that the individual can access to help them gain control of their life and symptoms.
Services available include emotional support, complementary therapy, help with physical needs, a listening ear along with the opportunity to have companionship and some fun. The services are provided by specialist nurses, therapists, and volunteers. The Palliative Care Consultant holds a clinic regularly at the hospice and liaison with other health professionals occurs as needed.