Great Oaks Dean Forest Hospice
The Gorse
Coleford
Gloucestershire
GL16 8QE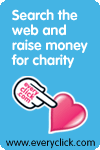 Apparently there is a saying that says. 'Death leaves a heartache that no one can heal, love creates memories that no one can steal'
Sadly Bereavement is a universal experience but everyone's experience of loss is unique and different. There will be times when we feel completely lost and bewildered and it may even feel that we have landed in a strange country where things appear to be the same but it all feels so alien.
At these times we can search for familiar things, routine, structure and support from steadfast sources and at other times we may just want to be left alone. What we need one day will differ the next day. There will be times when we do not want to share our feelings with our families and friends as they are going through their own sense of loss, and we do not want to add to their worries so we try to soldier on as best we can.
On these occasions, it may be helpful to talk things over with someone outside the family.
If you feel like this then please contact me in one of the following ways;
Phone the Hospice 01594 811910 and ask for Vinod.

You may prefer to phone 'out of hours' and leave your name and number, as they do not want to chat. If you leave a message I'll get back to you

Email me Vinod.Bavabhai@great-oaks.org.uk.

Or text me on 07855 828 058
The Bereavement Service is mainly for the family and friends of the people who have used our services but we know that in general, bereavement services struggle to provide immediate support, so if you have a bereavement where the person has not used our services, the same support will be given to you, and you can use any of the above methods to contact me.
How to get help and support